Little Stod Shard IV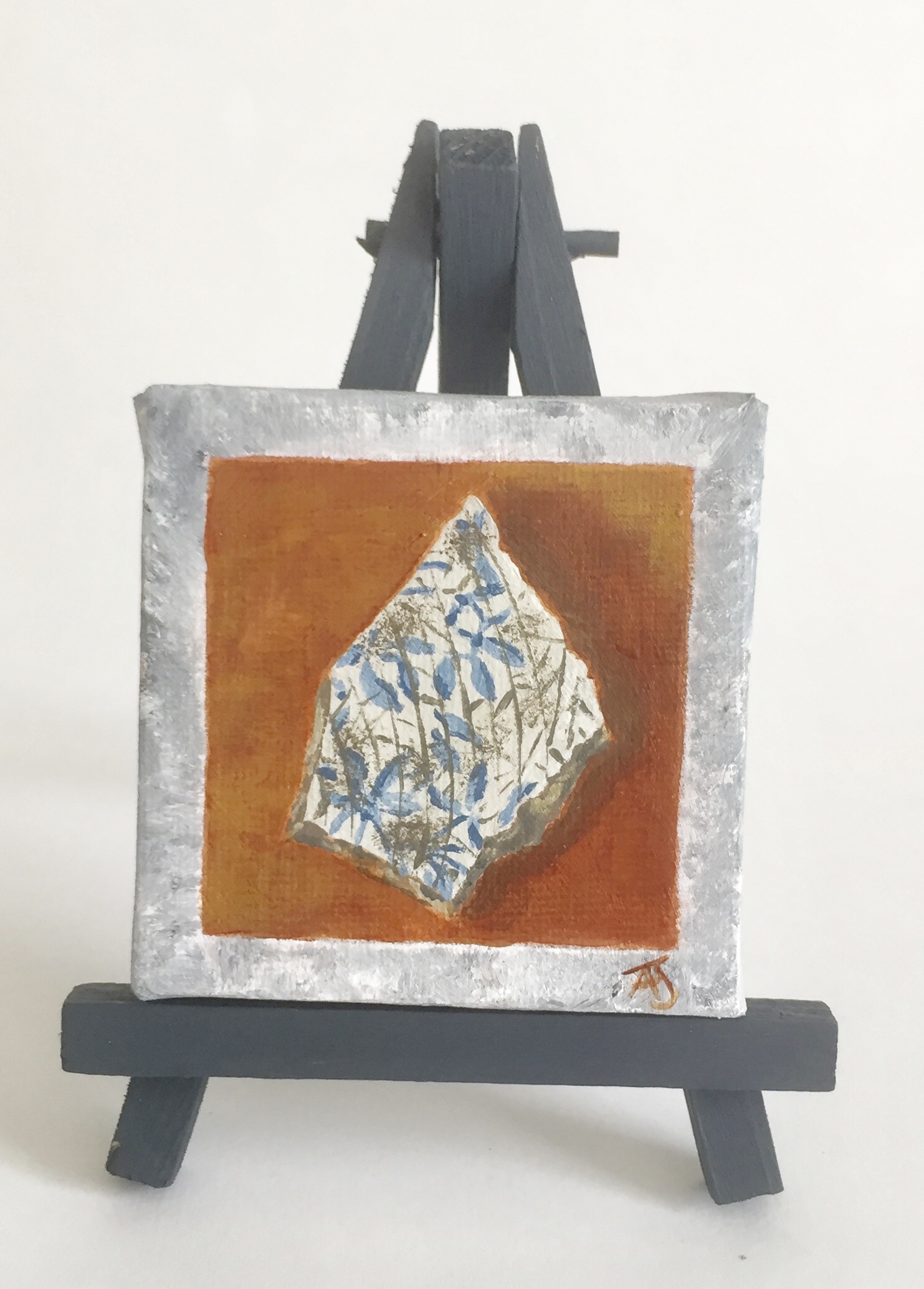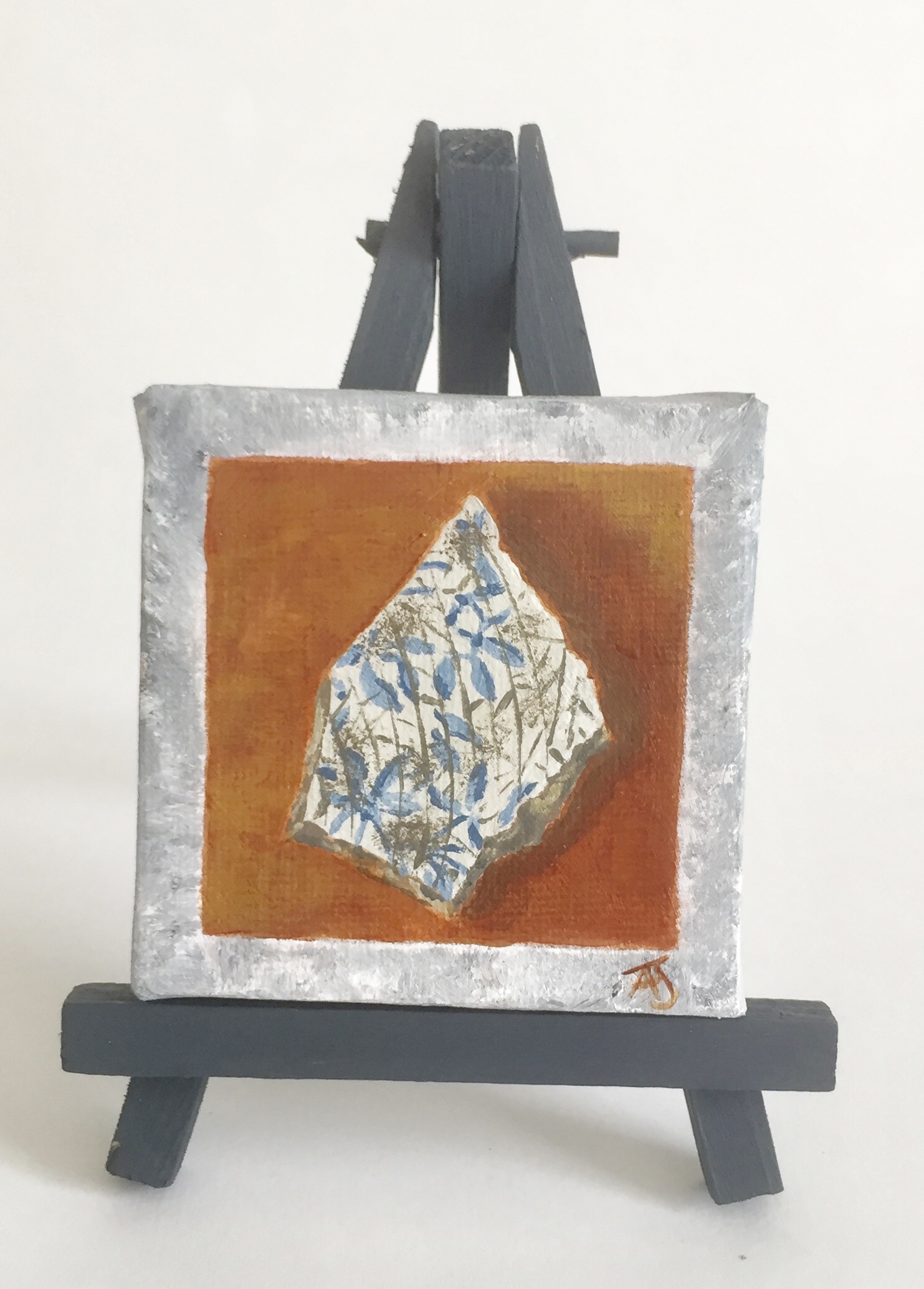 Little Stod Shard IV
Closely observed and recorded shard of crockery dug up in my cottage garden, probably 19th century. This series of miniatures follow on from a larger painting done for an open exhibition with the them of 'Shaftesbury - 1,000 years'.
Acrylic painting on 7cm sq canvas including mini easel.
Price includes P&P within UK. See shipping options for overseas sales.